Much like many other artists on focus, I think you can really tell unbecome111's evolution as an artist from listening to the first album he released, to the latest.
Although the sound of each track varies a fair amount throughout this album, each track is well produced and interesting – from the more ambient to louder hardcore tracks.
unbecome's vision for the album artwork of this release was really interesting, although we didn't end up going for the original design we worked on, I think the final design matches the sound a lot better.
I'm very excited to hear the demos and finished tracks unbecome sends me in the future!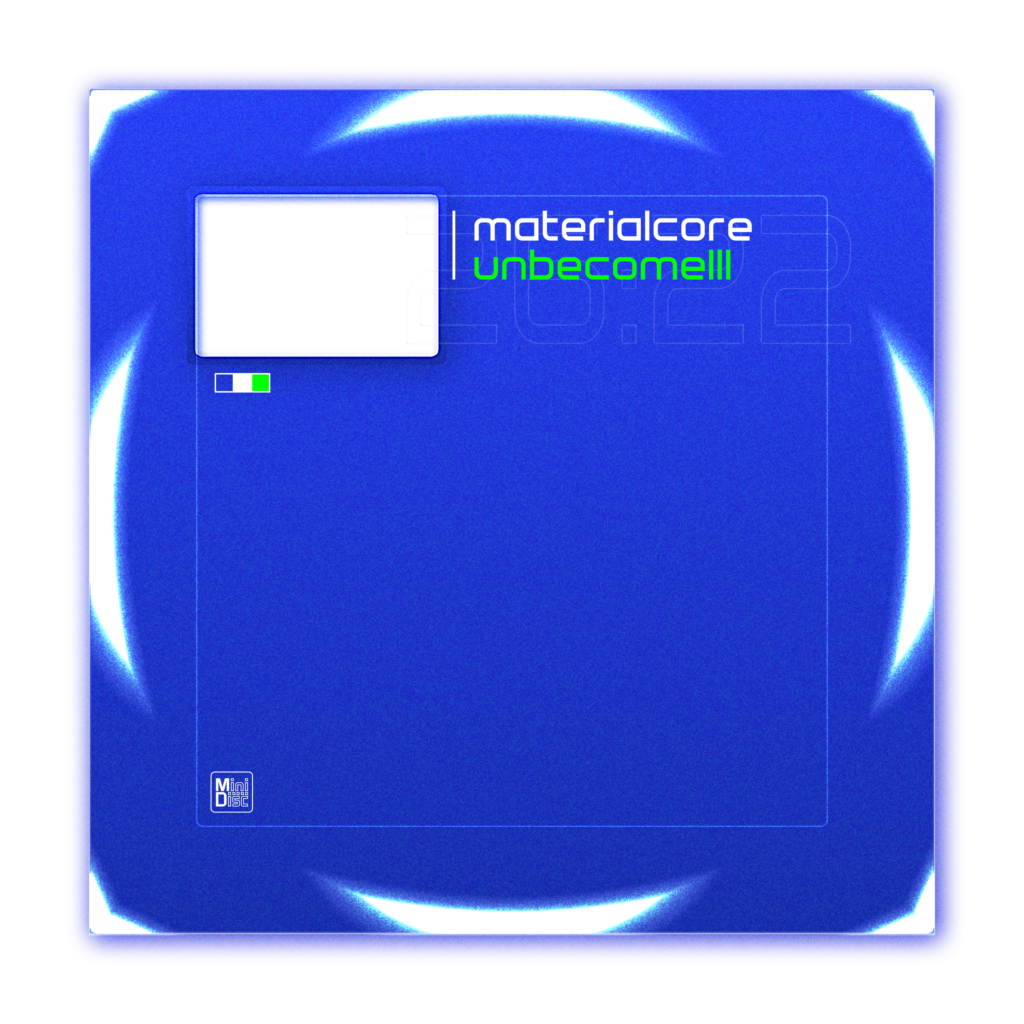 Here is the final version of the first design unbecome and I worked on together!
Listen to materialcore here;