Eloise is strxwberrymilk's second full length album release on focusonthe, and a really monumental release for strxwberrymilk. I've talked to Oswald possibly more than any other focus member, and in this album, Oswald really wanted to push his own boundaries and make something new.
There was a lot of disagreement between Oswald and I about what this album should be. I have to admit, at points I have been overly harsh on Oswald and his decisions on his albums and I apologise for that. I wasn't a huge fan of Eloise in its earliest form and although the Eloise you hear today is very different to what I would've envisioned, I feel me and Oswald met halfway between both of our visions for the album.
strxw was very passionate about this project and the backstory he had written for this album to be the follow-up to GAIA. Despite this, I think Eloise stands on it's own feet and doesn't end up being a forgettable sequel to another album.
I look forward to hearing what Oswald produces in the future and I'm sure you are too.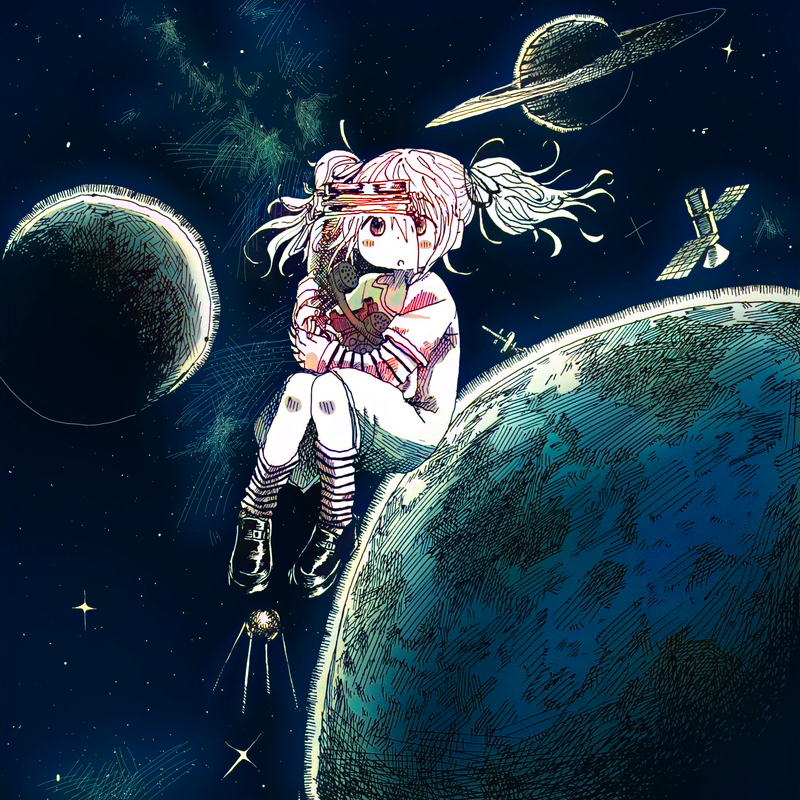 Here's the album artwork in colour, exclusive to the cassette copies of the album 🙂
Listen to Eloise here;