I don't like to pick favourites, but it's really worth mentioning how fantastic this album is. I'm listening to this project once again while writing this post – EVERY SINGLE TRACK ON HERE is absolutely phenomenal.

I'd first heard of demi and his music when he submitted a remix for the lhk – i feel online (deluxe) album release. lhk told me I had to listen to this guy's music and i'm so thankful I did.

Absolutely everything demi has produced (either on focus or as part of the 6stacks collective) is absolutely phenomenal. The amazing bitcrushed beats produced by demi accompanied by the fantastic early 2000s R&B tracks combined, result in a phenomenal yet energetic mix unique to his music.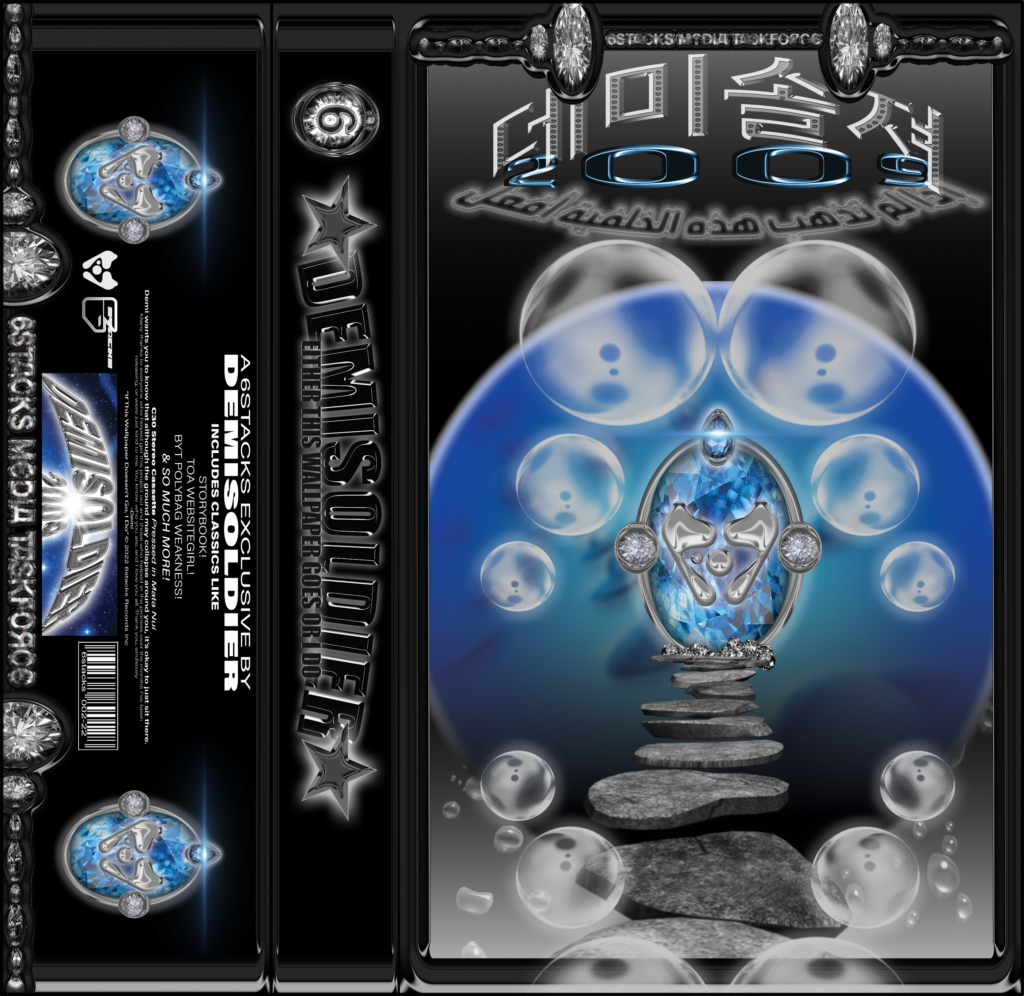 I don't have an early artwork to share for this, however here was the first cassette J card I got printed. I stupidly forgot the focusonthe logo on the spine, and paid out of my own pocket to get it reprinted and on there..
Listen to Either This Wallpaper Goes Or I Do here;